This is the last installment of South African photos-- the iPhone edition.

The last couple of weeks have been rather packed in regards to reconfiguring the new curio quilt site, a trip to the delta (pictures coming soon!), and figuring out and updating our new Lang Thomas Photography website. This post almost made a home in the draft's tab, but I quickly realized that would be quite a loss.

Ahh...how I so wish I could go back.

I know I'm a broken record...but I refuse to fix this one: A trip to SA is something I think everyone should put on their bucket list.

Getting there is a little pricey and inconvenient (lonnnng plane ride), but when you are there, all of those traveling woes will float away. The food is wonderful, the dollar is incredible strong, the people are sweet and kind, and it is the most visually appealing place I have ever been.




Chapman's Peak Drive is one of the most famous drives in the world. You feel like you're in a maserati commercial--even though you're driving a Ford Figo rental.




Foodie heaven. Every Saturday, there is this incredible marketplace with tons of great food from local eateries as well as pop-up shops from Cape Town's hippest boutiques and UK designers. If you're looking for good eats and garb, you must go to the Old Biscuit Mill and the Woodstock Exchange.




The photo above is action packed. One of our favorite parts of the trip was the time we spent at Boulder's Beach napping and swimming with penguins (currently tied with goats for my favorite non-domesticated animal). After that, we went to the southernmost tip of Africa, The Cape of Good Hope.

Also included in the photos above are some glimpses from our safari at the Gondwana Game Reserve along the Garden Route and our time exploring wineries (and eating lots of truffles) around Stellenbosch. The two wineries we loved were Ernie El's and a more modern one, Hidden Valley.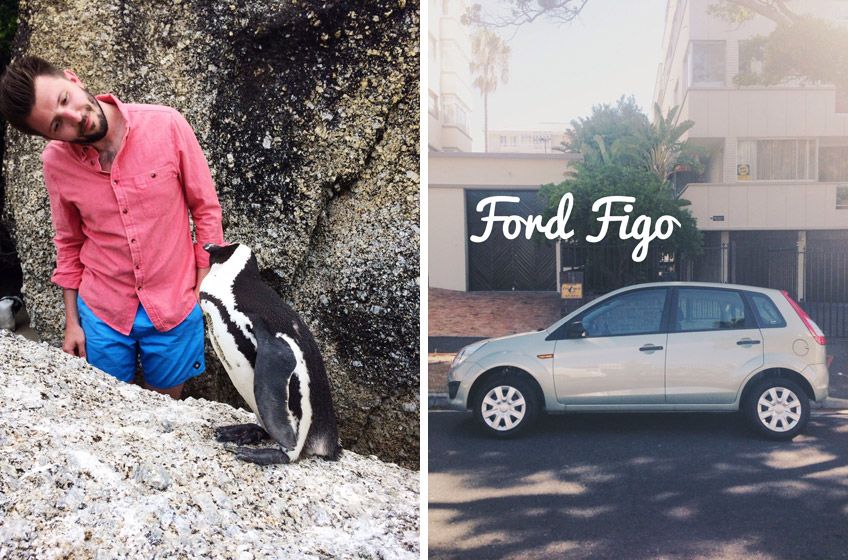 In and around Cape Town, we did lots of hiking, exploring, eating and shopping. For hiking and exploring, you most definitely need to go to Table Mountain and Lion's head as well as take the ferry out to Robben Island where Nelson Mandela was incarcerated.

In regards to food recommendations, I could write an entire blog post. I'm going to spare you and myself the work of doing so and redirect you to the SA blog that made every meal a raging success. Thank you Miss Moss for being so incredibly hip, tasteful, and willing to share Cape Town's best secrets.